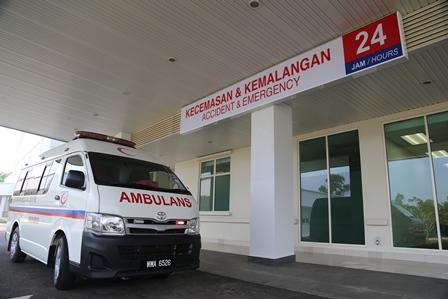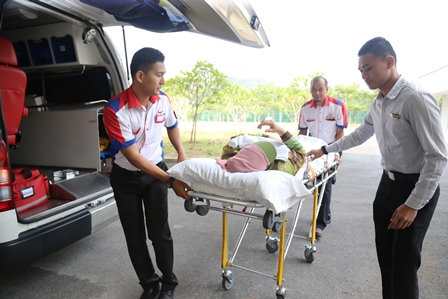 The department operates on 24 hours and 7 days a week basis. All emergency cases will be attended to by a Medical Officer, a Specialist (referred to if necessary) and trained experienced nurses.

In giving healthcare services, the department is responsive to our clients, we provide modern equipment, high quality and prompt nursing care and high standard of treatment by professional and trained staff.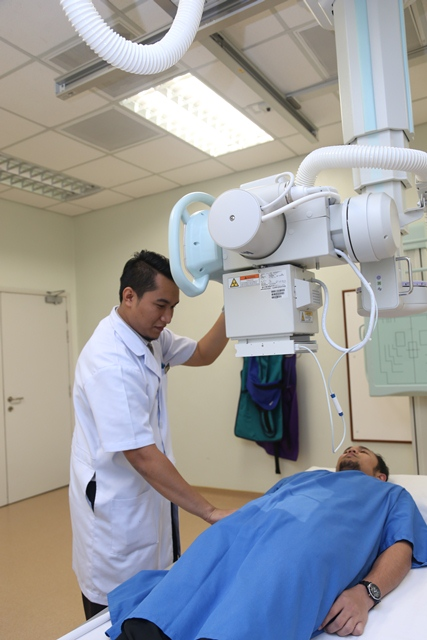 The department is equipped with the current facilities and well-trained staff to serve our clients.
Facilities available includes:
Bone Densitometry
CT Scan
Fluoroscopy & contrast examination
General X-Ray
Mammography
Ultrasound

We have four operating theatres and each is equipped with advanced technology for patient monitoring, high technology lighting and current anaesthetic equipment. They are operational 24 hours a day and manned by professional personnel.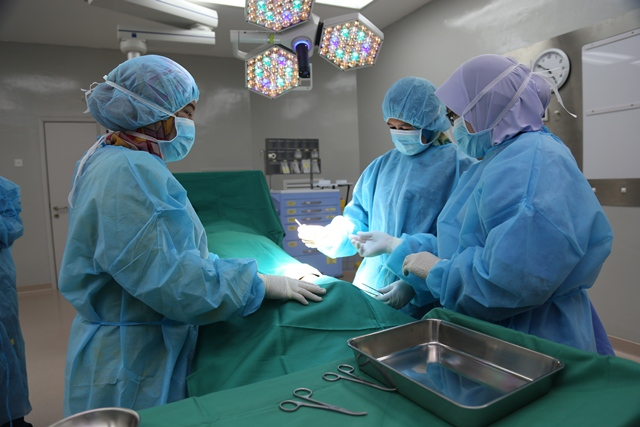 The Laboratory department is principally involved in the provision of a full range of medical diagnostic as well as analysis.
The laboratory is a technologically advanced department comprising:
Clinical Biochemistry
Hematology
Immunology
Serology and others
All assays carried out in our laboratory are controlled by both internal and external quality assessment schemes. The department has recently acquired latest fully automated analyzer to further complement the laboratory facilities available and also give you fast, accurate and reliable results.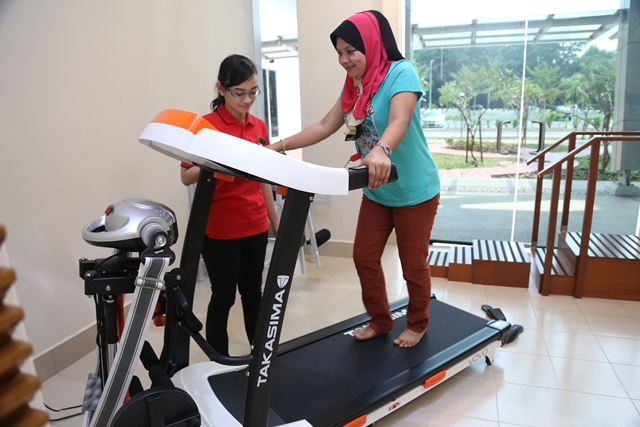 Physiotherapy treatments are provided under the supervision of highly skilled and experienced physiotherapist. Clients can either refer themselves independently or in some cases are referred from their general practitioner.

Operational hours:

Monday to Sunday : 9.00 am - 9.00 pm.

KMC Physiotherapy is the only Centre in East Coast Region that provides services 7 days in a week, and on weekdays until 9.00 p.m.
KMCSB also has been appointed by SOCSO as their panel in Return to Work Programe.
The centre is equipped with 8 machines. A team of professionally trained personnel, under the care of Consultant Nephrologist, are ready to serve you.
Operational hours:
Monday to Saturday: 7.00am-6.00pm
Treatment Fees:
| TYPE OF TREATMENT | CHARGES / TREATMENT (RM) |
| --- | --- |
| RE-USE DIALYSER | 200.00 |
| SINGLE USE DIALYSER | 250.00 |
| ACUTE CASE | 500.00 |
Note:
Light refreshment will be provided.
Treatment fees does not include Eprex and first-time registration fees.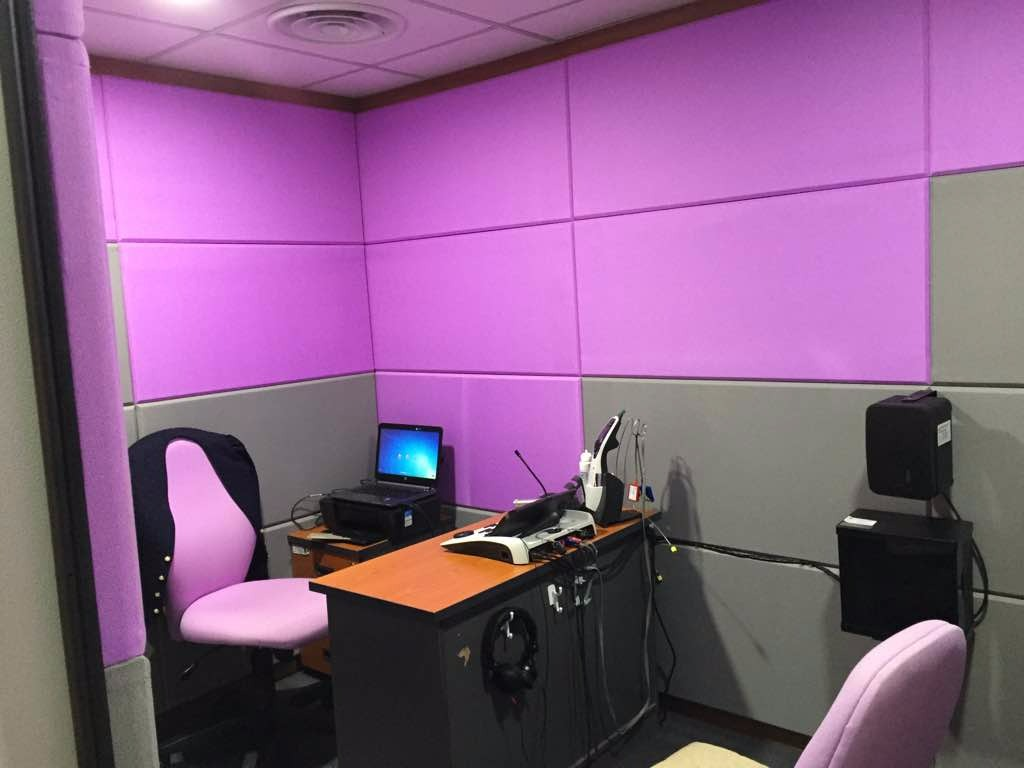 Services available:
Hearing assessment for adults
Pure tone audiometry
Industrial hearing screening
Pre-employment check up
Hearing assessment for newborn-children
Newborn hearing screening (via Automated Auditory Brainstem Response)
Visual Reinforcement Audiometry (VRA)
Play Audiometry
Auditory Brainstem Response (ABR)
Upcoming services
Hearing aid trial
Hearing aid prescription and counselling
Custom made water and noise protection ear mould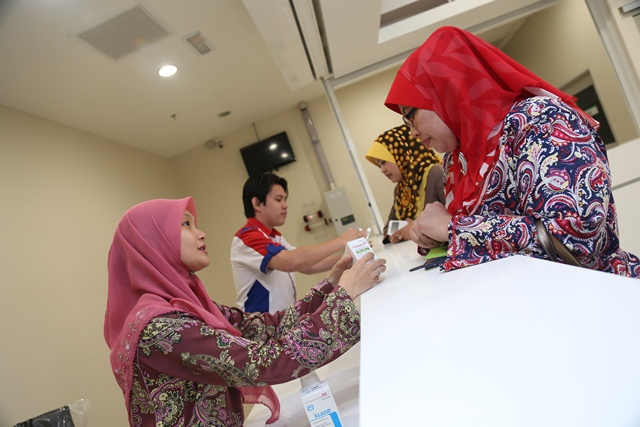 Our pharmacy department provides quality of medicines and excellent services. We offer a comprehensive range of pharmaceutical items on 24 hours basis.
Other services such as home delivery and drugs counseling by our pharmacist are also available upon request.
The Executive Screening Centre is located at the second floor.
We offer a comprehensive health screening packages that suits your lifestyle and individual preference either by appointment or walk in. Health screening is highly recommended because health conditions such as heart disease, diabetes, certain cancers and kidney disorders often exhibit no symptoms at early stage.
We also provide Occupational Health Medical Examination (by appointment only) as well as examination for Hajj Pilgrimages.
An adult Vaccine Centre that provides a vast range of vaccines including the Yellow Fever Vaccine also located within the executive screening centre.
Other facilities available at our Executive Screening Centre :-
ECG
Lung Function Test
Audiometry
Treadmill Test / Exercise Stress Test
The Operation Hours as below details: -
Monday to Thursday

08.30AM- 01.00PM

02.00PM- 05.00PM

Friday
08.30AM- 01.00PM

02.30PM- 05.00PM

Saturday (Procedures only)
08.30AM - 01.30PM
Closed on Sunday and Public Holiday