Our 24-hours A & E Department is located at the first floor of the KMI Kuala Terengganu Medical Centre building. We provides services which include outpatient treatment for walk-in patients and minor procedures. Specialists are on call to provide emergency care.
Ambulance service is available for both emergency and non-emergency cases.
Emergency telephone line: +609-633 6866
Our A & E Medical Officers:
Dr. Mohd Kamil Sabry bin Mohd Adnan, MD (UPM)
Dr. Wan Muhammad Fairuz Wan Mahmood, MD (UKM)
Dr. Nur Amira Suhada binti Mohd Suhaimi, MBChb (Glasgow)
Dr. Nur Ainaa binti Azry P'ng, MD (KSMU)
Dr. Syed Muhammad bin Syed Abdullah, MBBS (Cyberjaya)
Dr. Afuza Abdullah bin Idiris, MBBCH (Cairo)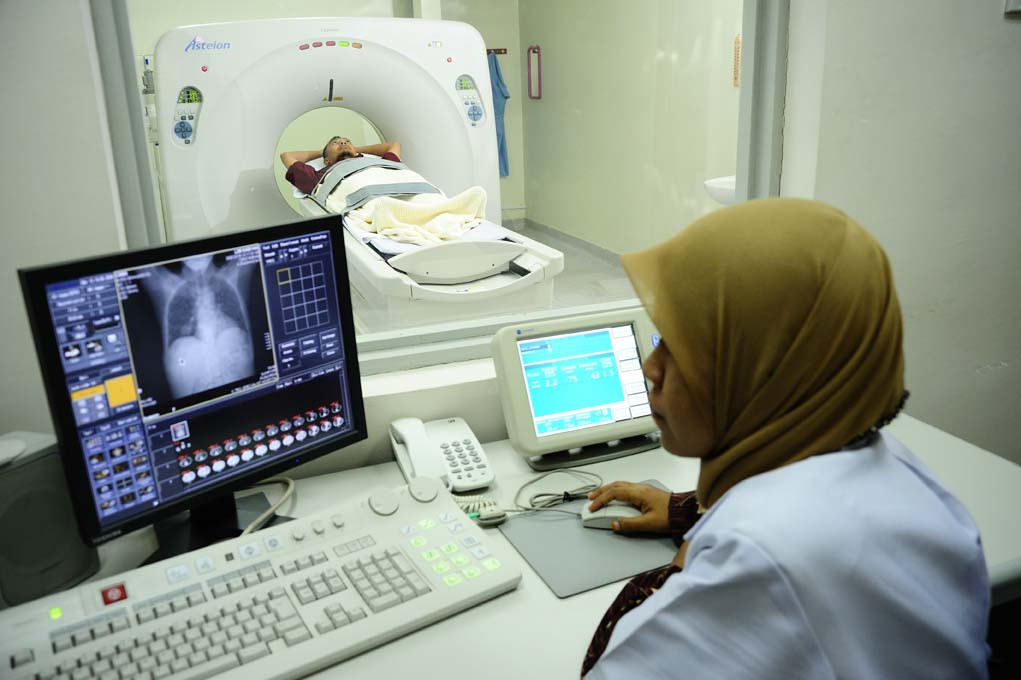 Our Radiology Department provides a comprehensive range of diagnostic imaging services. The department does regular and specialized examinations by using Computed Radiography (CR).

IMAGING SERVICES
General X-Ray
Intravenous Urography
Mobile Radiography
Fluoroscopy
Ultrasound
CT scans (64 Slices/Second)
MRI scans
Digital Mammography

Working hours:
Sunday - Thursday: 8.30 am - 5.00 pm
Friday: 8.30am - 12.30pm
Note: Specialised radiological examinations may require dietary and bowel preparations. Visit the department three (3) days prior to the examination for complete medical instructions and medication.

For referrals and appointments:
To make an appointment, you may call 09-637 8888 during office hours and ask for the Radiology Department.
Our well-equipped laboratory, located on the first floor offers, the quickest possible "turn around" time. We offer the following services:
Biochemistry Test
Haematology Test
Immunology/Serology Test
Microbiology Test
Histopathology Test

OPERATING HOURS :
Sunday-Thursday : 8.30 am - 5.00 pm
Friday : 8.30 am -12.30 pm
Note: The laboratory service is available on-call after office hours and during public holidays for emergency cases.
Our Pharmacy Department is ready to serve both outpatients and inpatients 24 hours a day.
You may also buy your medicine over the counter here. Our friendly clinical officers will assist you with your medication request. However, you will need to provide a medical presription signed by a Medical Officer or Specialist.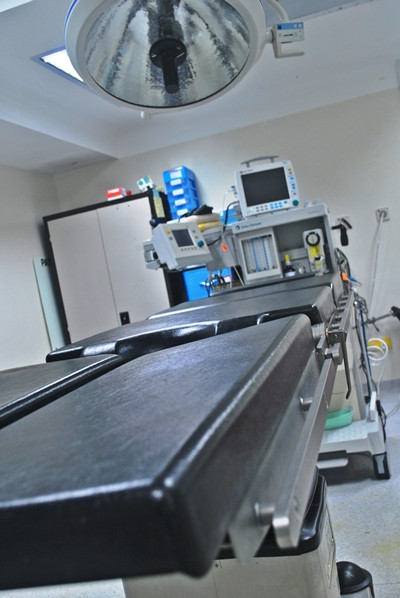 Our Operation Theatre is located on the 2nd Floor above the A&E Department.

It is located between the HDU/ICU and Daycare Centre which boasts post-operation recovery bays with a special passage to the Central Sterile Supply Department (CSSD). The services here are available 24 hours a day.
Our Labor Rooms are located on the 3rd Floor with separate rooms to provide comfort and privacy for the expectant mothers. Only husband or mother is allowed in the labor room. There is also a comfortable Family Waiting Area provided nearby.
Your baby will be with you after delivery to initiate breastfeeding and bonding. When you are ready to be transferred out to the ward, your baby will be sent to the Nursery for his or her first bath.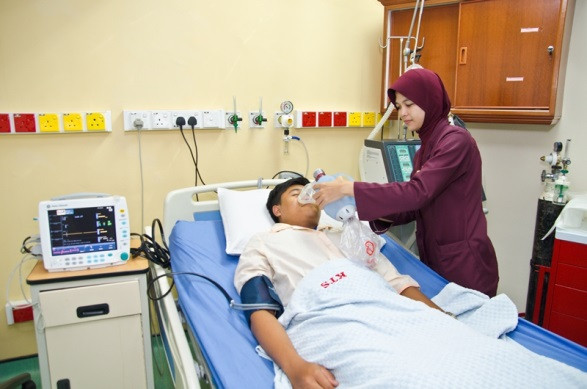 Our Hospital is equipped with High Dependency Unit (HDU) which is located on the 2nd floor to care for patients who need high level monitoring and management with their condition.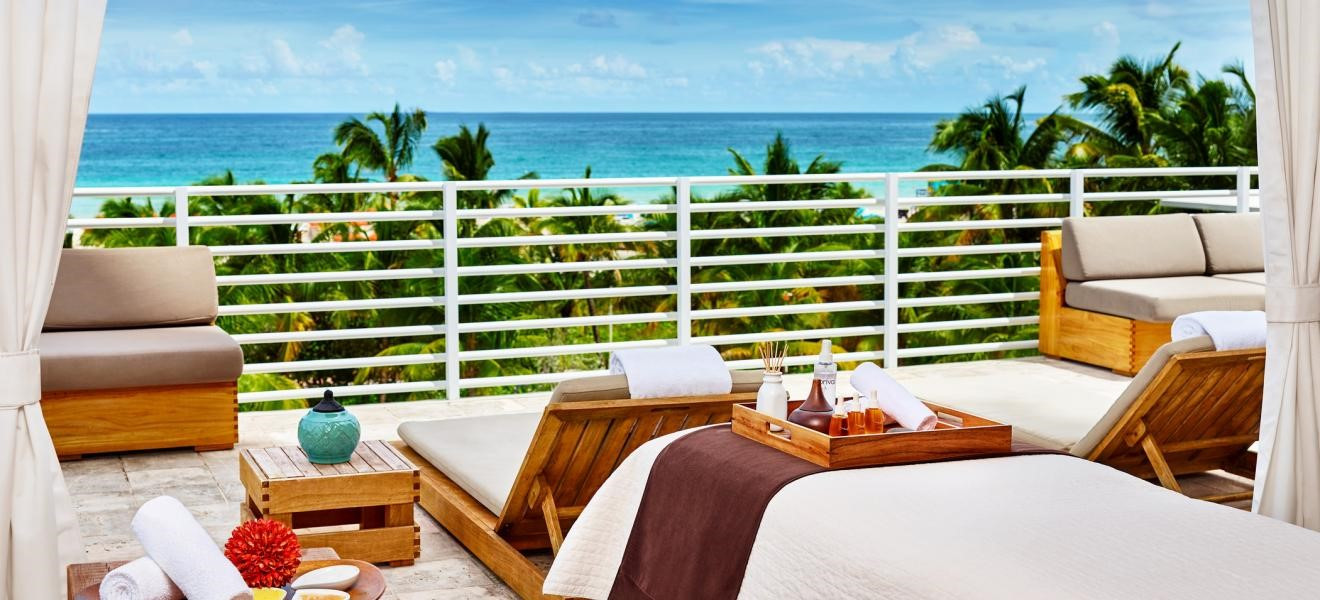 Our Wellness Centre aim to provide a one-stop centre for visitors who seek a wholesome care for their wellbeing. Here, we offer various types of health screenings (available by walk in and appointments), consultations and counselings. Visitor may also visit our dietitian who can provide dietery assessment, nutrition screening, weight management consultation. They are also available to help patients adapt to modified diets or to give advise on how to complement your specific diet requirement.
Our Diabetes Management Center is also located at the Wellness Centre to provide education, training and support for diabetic patients and their caregivers.