Our eye clinic provides Ophthalmology and Optometry Specialist Services for all customers who need eye health care services. 
The services are:
OPHTHALMOLOGIST SERVICES
Removal of the Intraocular Lens (Cataract)
Surgery of the outer membrane of the eye (Pterygium)
Glaucoma
Removal of Fat/Pus/ Lumps On Eyelids
Removal of Skin Over Eyelids
Eye Removal/ False Eye Implants
Strabismus
OPTOMETRIST SERVICES
Children's Eye Examination

Adult Eye Examination

Visual Accuracy Test

Keratometry and Ultrasound A Scan (Eye Lens Calculation)

Intraocular Pressure Test (Intraocular Pressure)

Eye Health Examination (Slit Lamp)

Examination of the Retina and Optic Nerve of the Eye \

Visual Field Test • Eye Therapy (Lazy Eyes and Squinting)
PROCEDURES
YAG laser

Green Argon Laser

Intravitreal injection

Syringing - Puncture of Tear Channels

Removal of Foreign Objects in the Eye

Eyelash Removal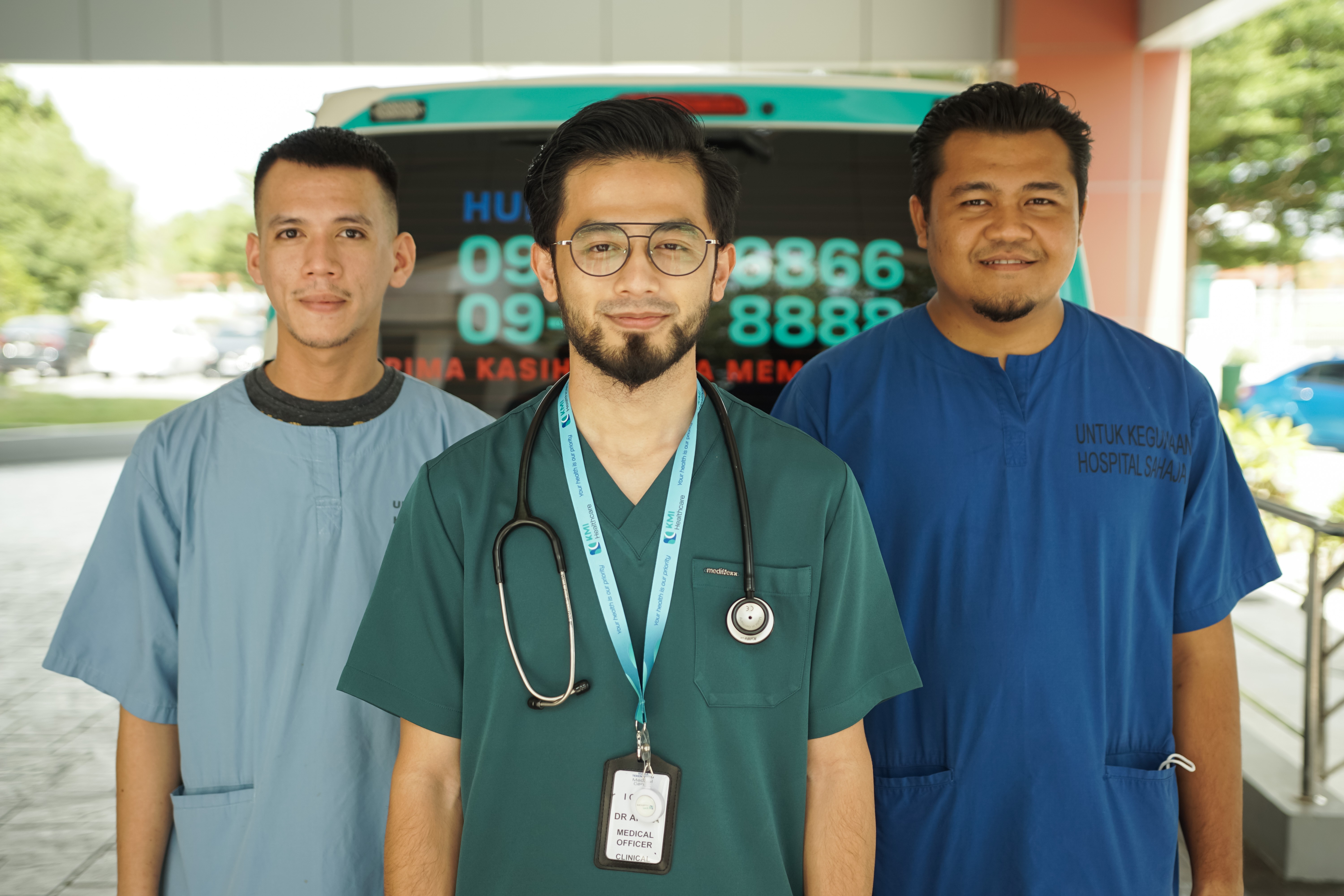 Our 24-hours A & E Department is located at the first floor of the KMI Kuala Terengganu Medical Centre building. We provides services which include outpatient treatment for walk-in patients and minor procedures. Specialists are on call to provide emergency care.
Ambulance service is available for both emergency and non-emergency cases.
Emergency telephone line: +609-633 6866
Our A & E Medical Officers:
Dr. Mohd Kamil Sabry bin Mohd Adnan, MD (UPM)
Dr. Wan Muhammad Fairuz Wan Mahmood, MD (UKM)
Dr. Nur Amira Suhada binti Mohd Suhaimi, MBChb (Glasgow)
Dr. Nur Ainaa binti Azry P'ng, MD (KSMU)
Dr. Afuza Abdullah bin Idiris, MBBCH (Cairo)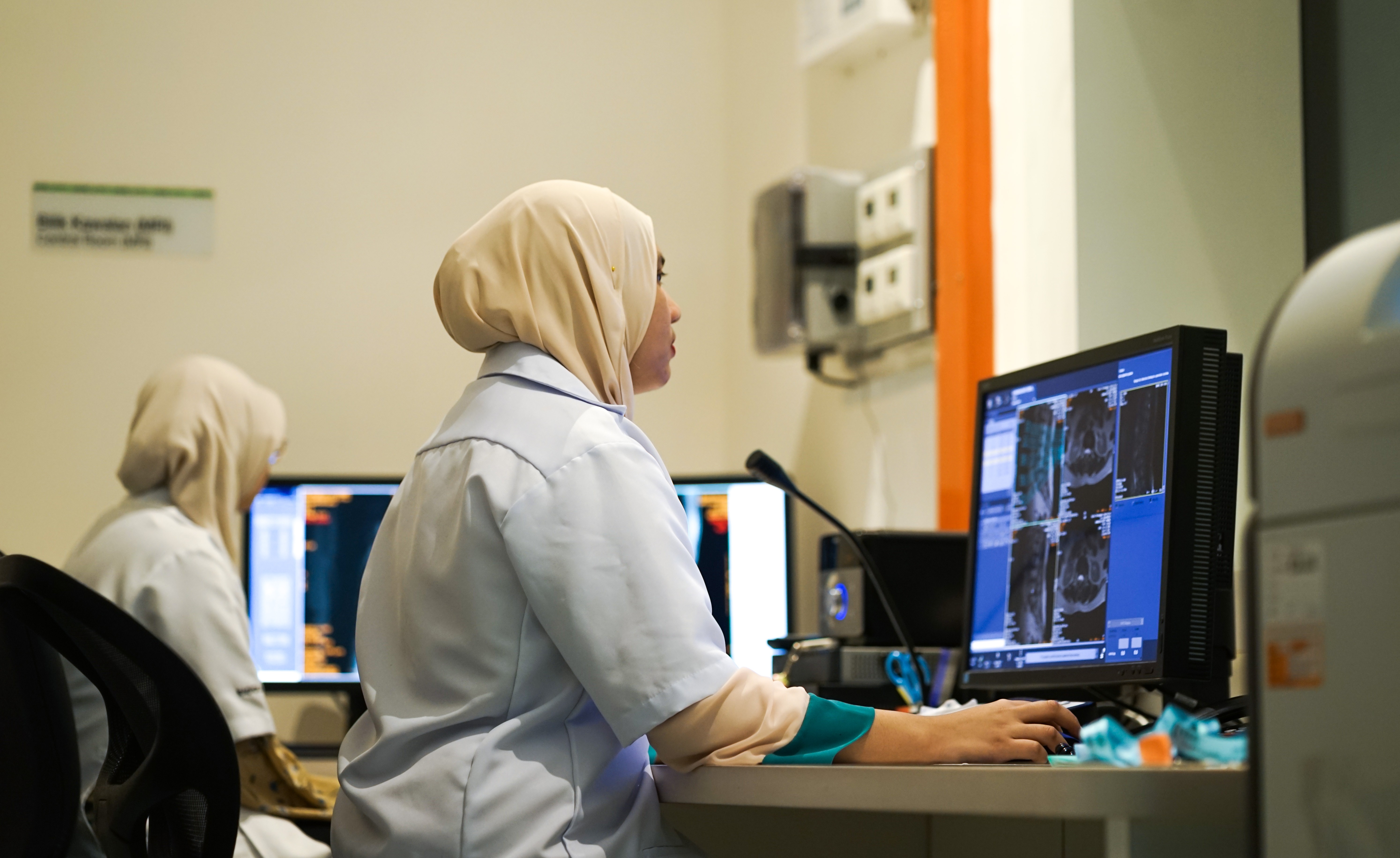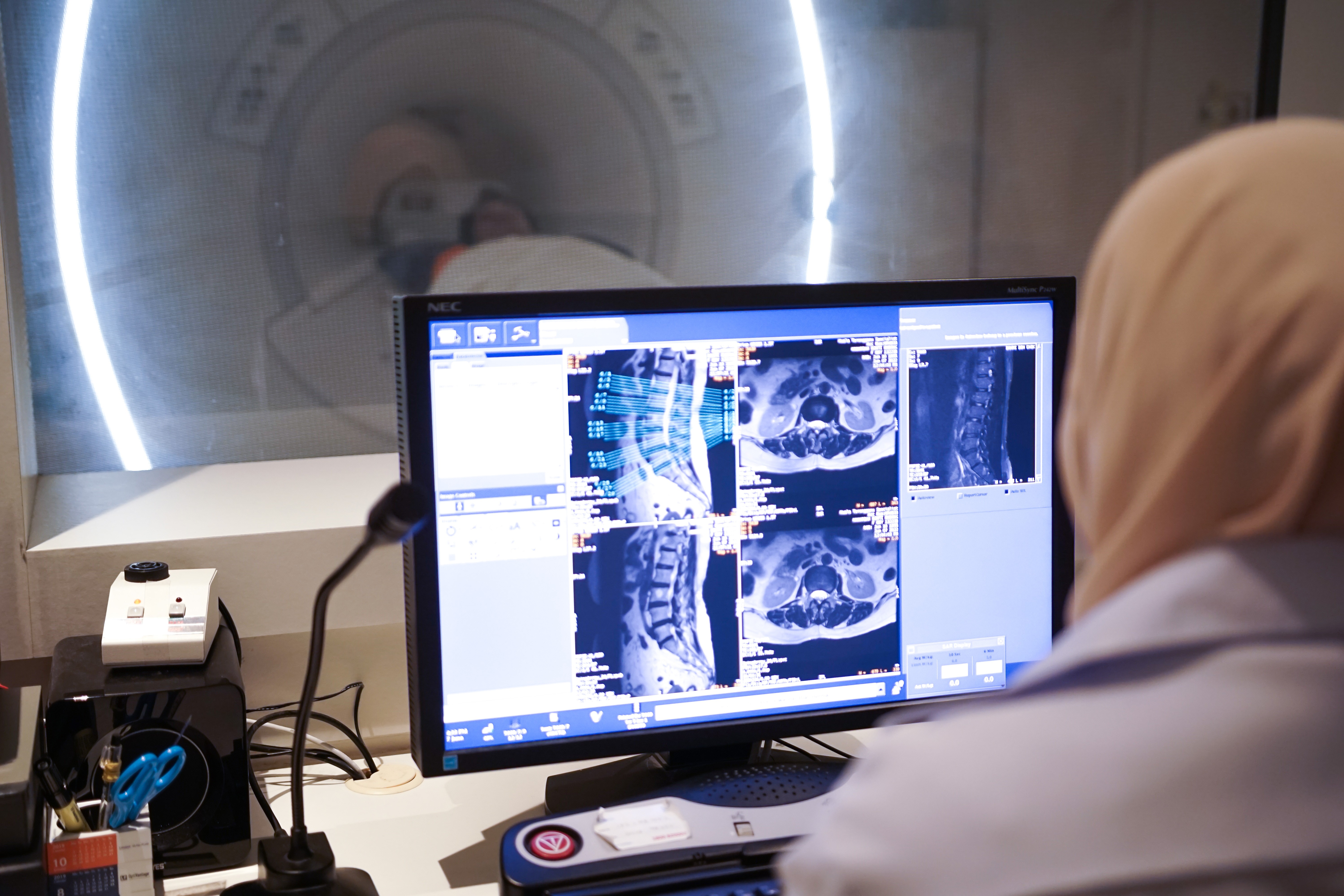 Our Radiology Department provides a comprehensive range of diagnostic imaging services. The department does regular and specialized examinations by using Computed Radiography (CR).

IMAGING SERVICES
General X-Ray
Intravenous Urography
Mobile Radiography
Fluoroscopy
Ultrasound
CT scans (64 Slices/Second)
MRI scans
Digital Mammography

Working hours:
Sunday - Thursday: 8.30 am - 5.00 pm
Friday: 8.30am - 12.30pm
Note: Specialised radiological examinations may require dietary and bowel preparations. Visit the department three (3) days prior to the examination for complete medical instructions and medication.

For referrals and appointments:
To make an appointment, you may call 09-637 8888 during office hours and ask for the Radiology Department.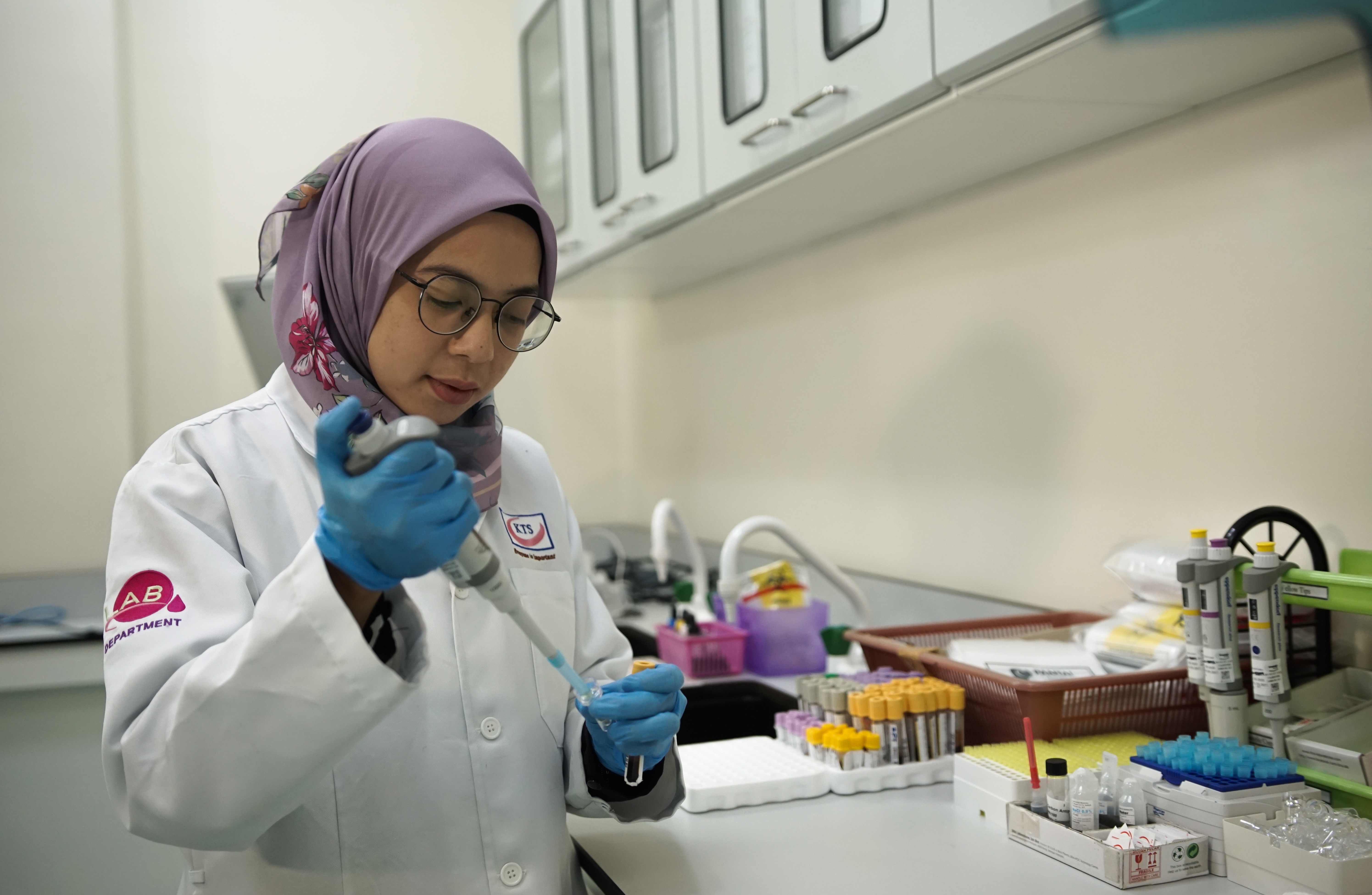 Our well-equipped laboratory, located on the first floor offers, the quickest possible "turn around" time. We offer the following services:
Biochemistry Test

Haematology Test

Immunology/Serology Test

Microbiology Test

Histopathology Test

OPERATING HOURS :
Sunday-Thursday : 8.30 am - 5.00 pm
Friday : 8.30 am -12.30 pm
Note: The laboratory service is available on-call after office hours and during public holidays for emergency cases.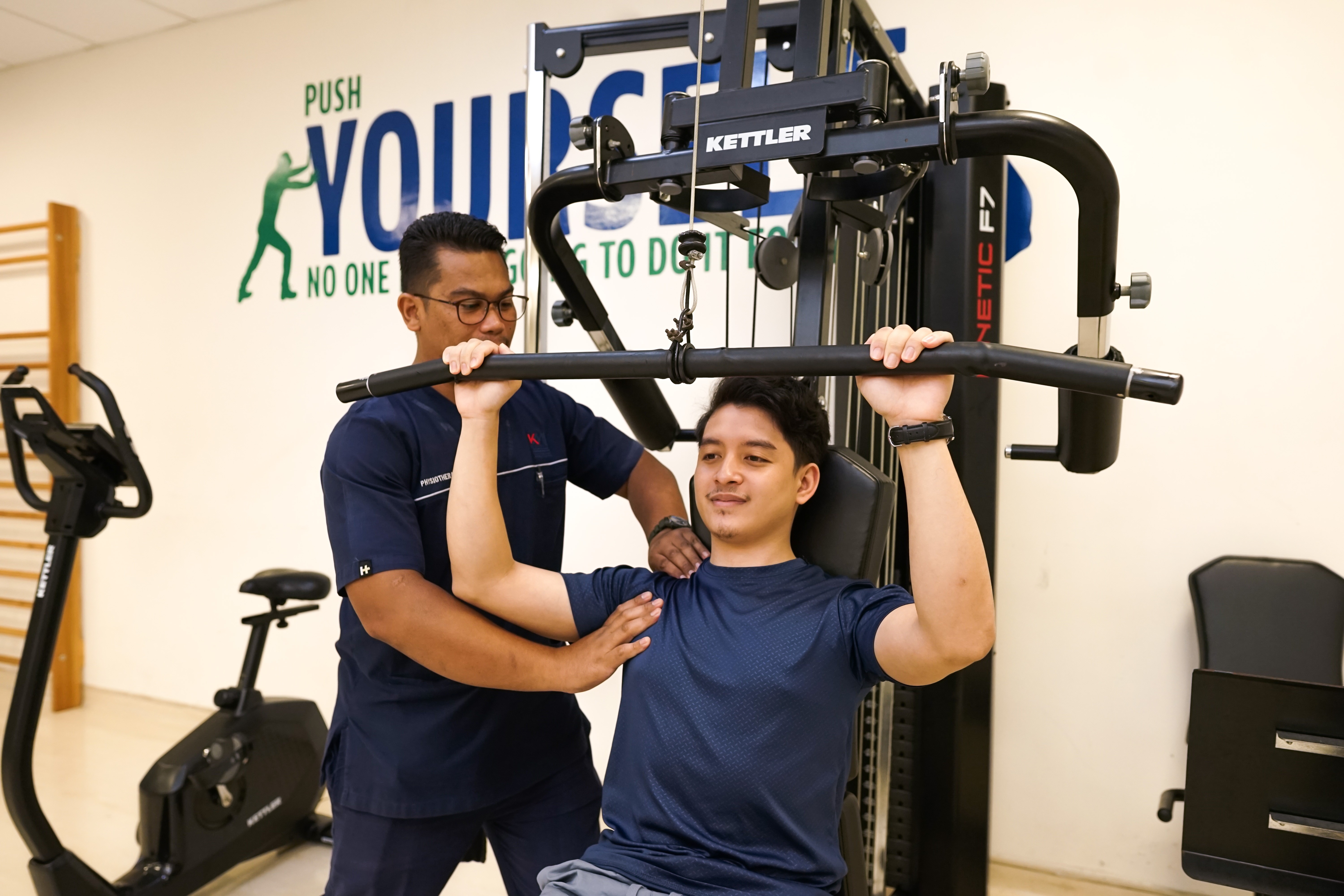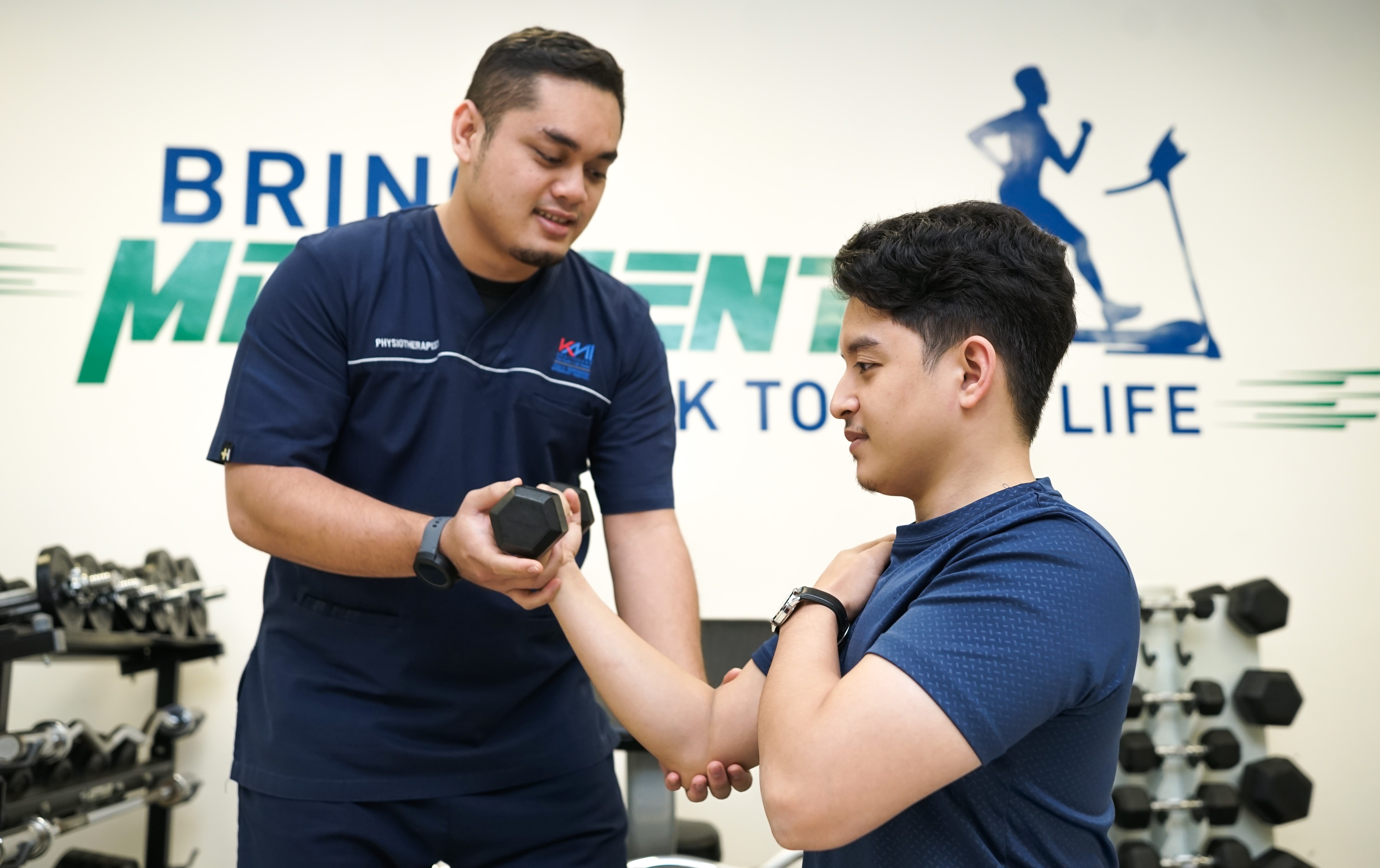 Physiotherapy and Rehabilitation Centre aims to optimise patient function and well-being, to help integrate that patient back into their chosen lifestyle activities whether at home, work or leisure. It has equipped with gymnasium to help the patients recover from the injuries using variety of therapeutic modalities.
Treatments:
Laser Therapy
Shockwave
Traction
Ultrasound
Manual therapy
Manual Exercise
Cryotherapy
Hot Pack/ Cold Pack
Transcutaneous Electrical Nerve (TENS)
Infrared
Continuous Passive Motion
Gym Exercise
Chest Physio Adult
Chest Physio Paeds
Paeds Suction
Specialised Care:
Sports Rehab
Cardiac Rehab
Neuro Rehab
Occupational Therapy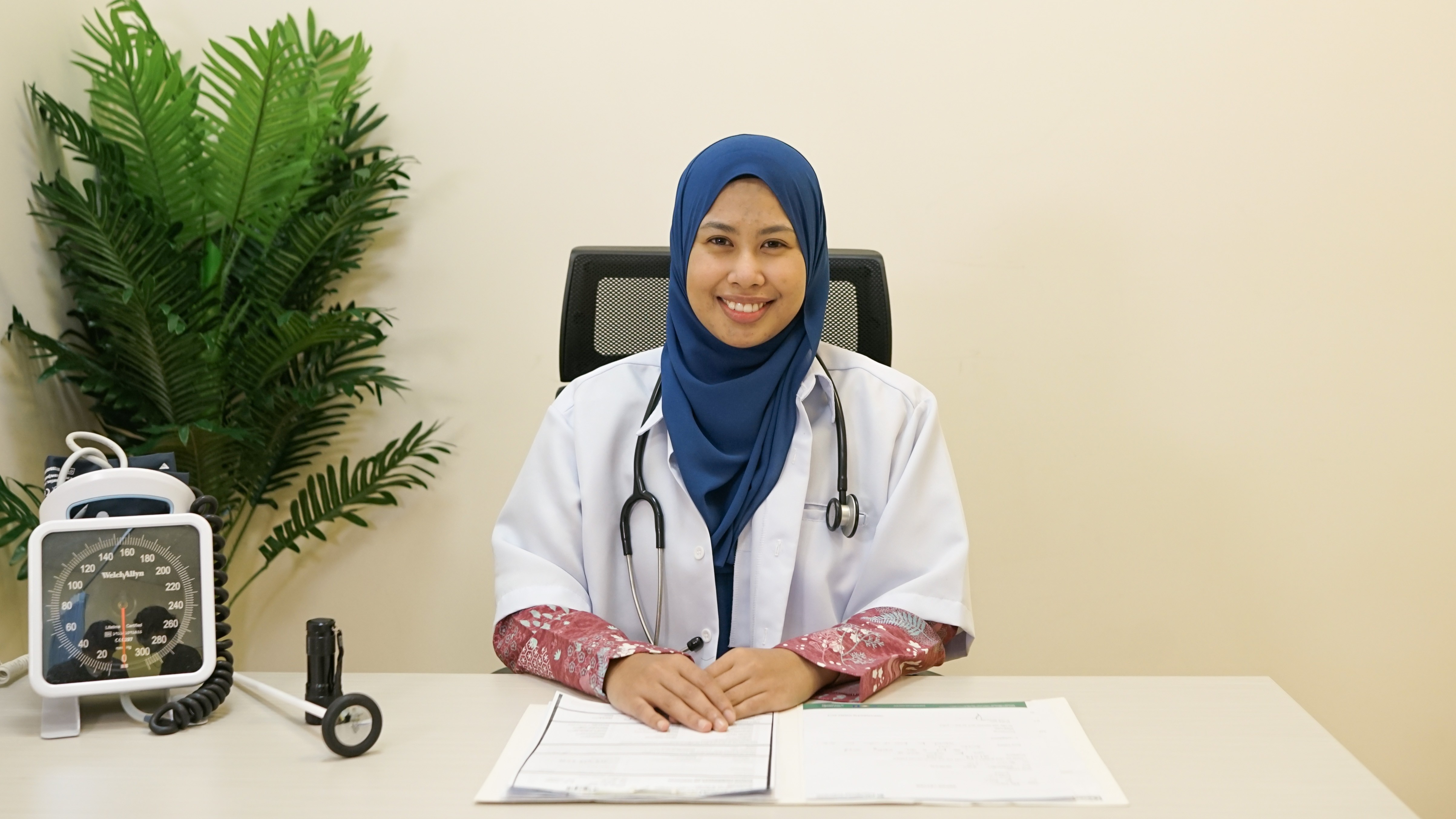 Our Health Screening and Diagnostic Centre aim to provide a one-stop centre for clients who seek a wholesome care for their wellbeing. Here, we offer various types of health screenings which are available by walk in and with appointments based on the recommendations.
Dietitian consultations are also available at this centre to provide a dietery assessment, body composition analysis, and weight management. They can help the cilents adapting to modified diets or giving advise on how to complement their specific diet requirement.