Our Pharmacy Department is responsible for providing essential pharmaceuticals to all inpatient and outpatient. We strive on medication safety as it is most important that the right patient receives the right medication.
For any questions pertaining to medication, kindly contact our pharmacy at +603-7982 6500 (ext: 2512).
We specialise in computerised radiography (CR) as well as regular x-rays. Our specialised imaging equipment help doctors diagnose your medical condition. We have the modern equipment for: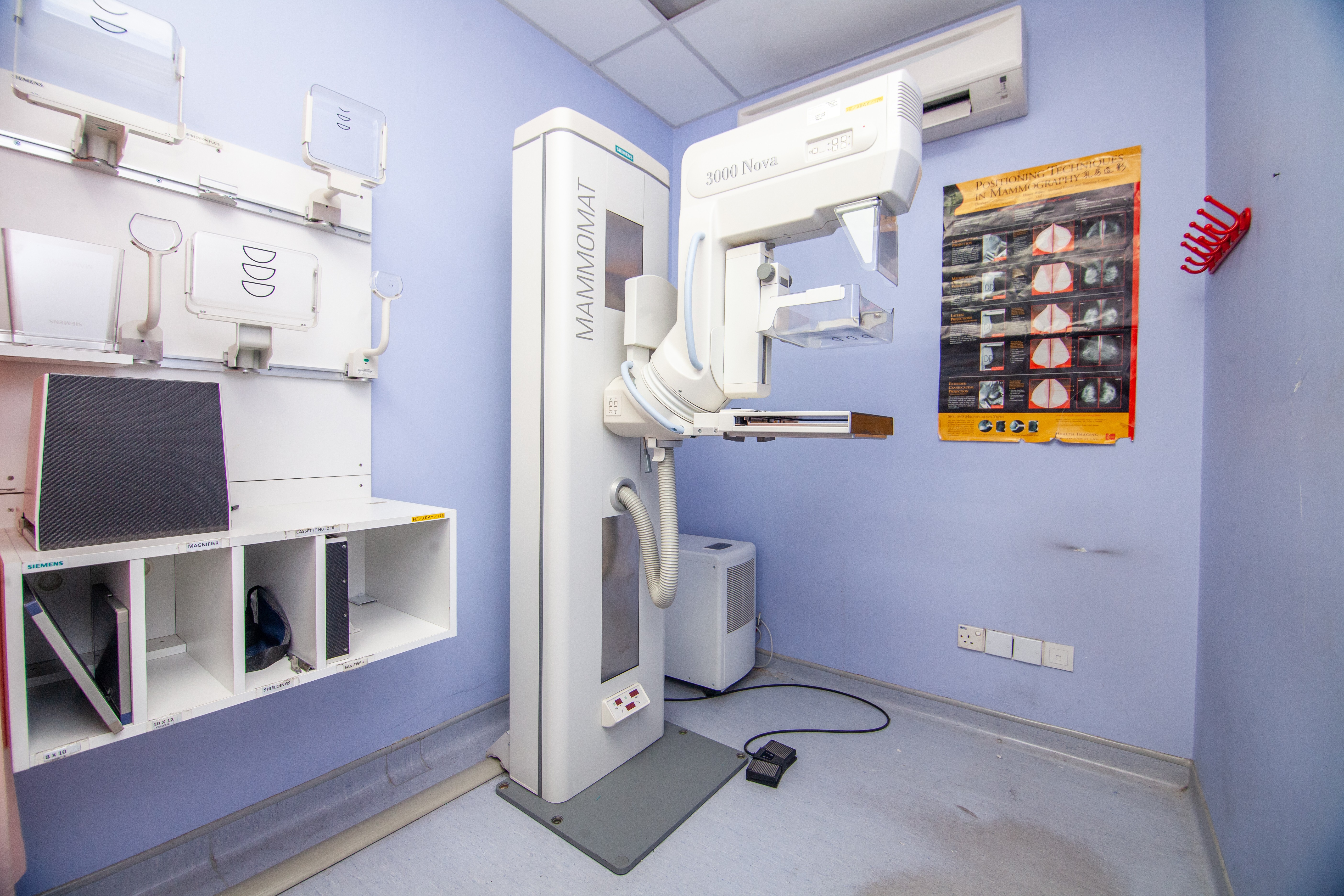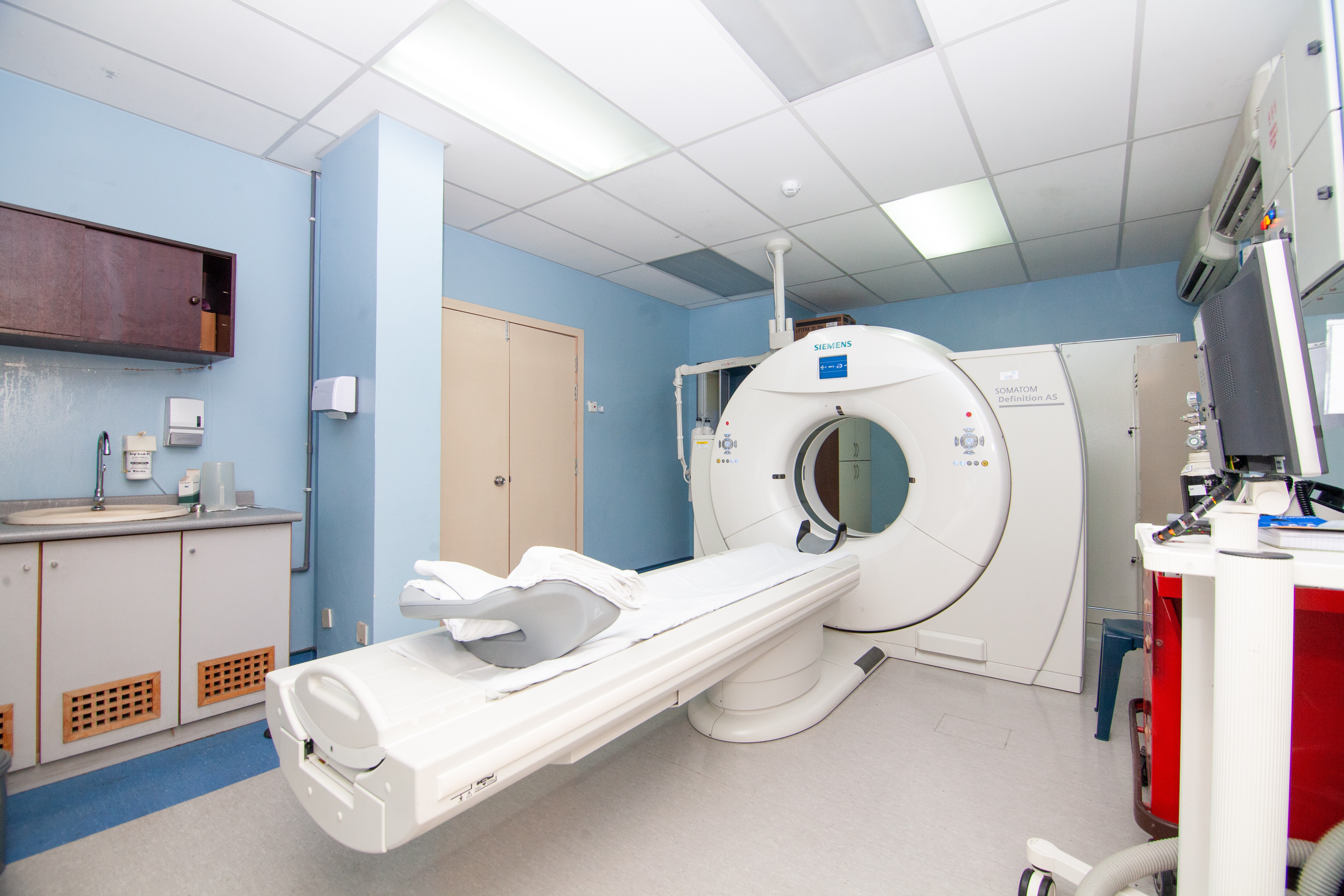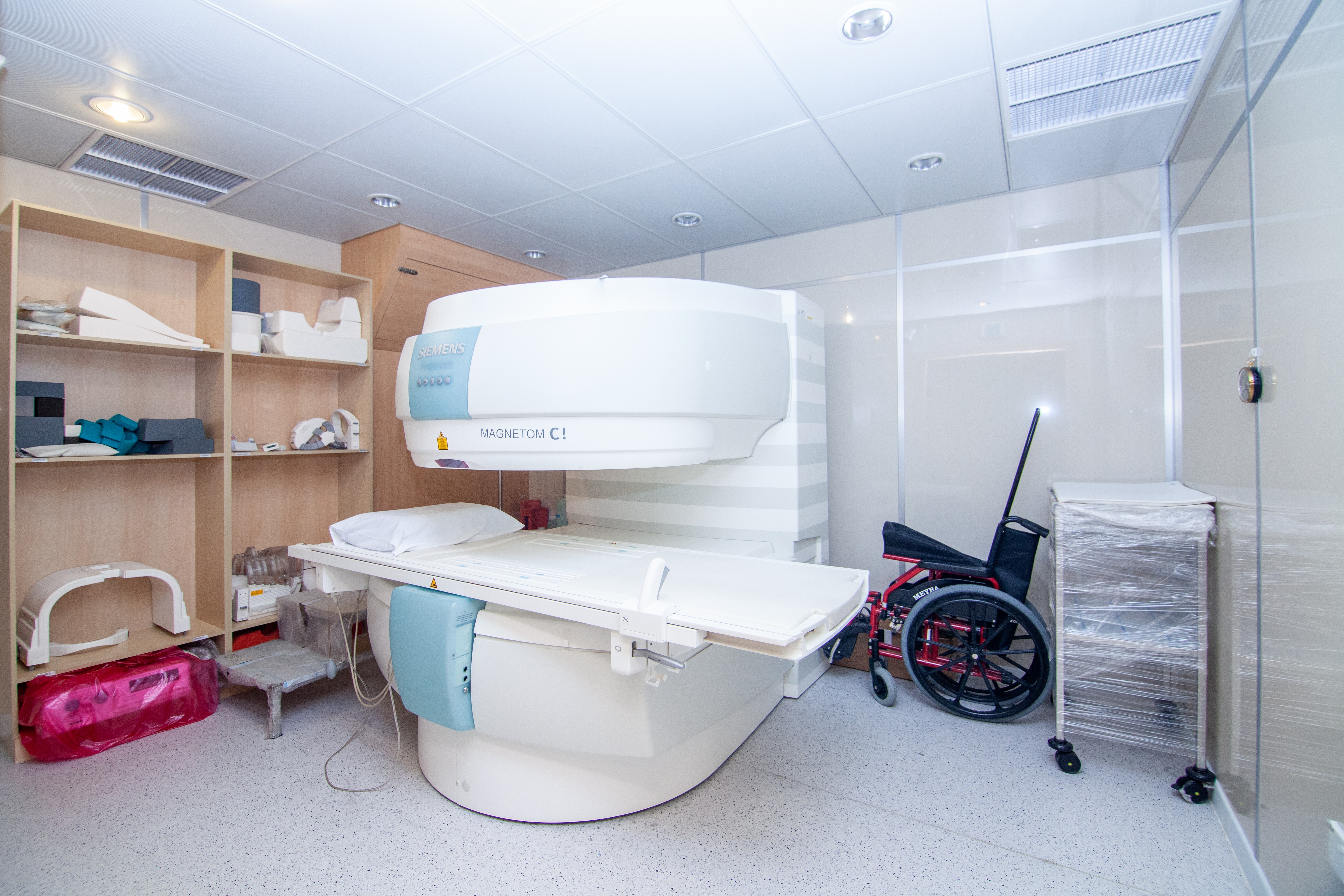 Plain Radiography

Specialised Radiography

Mammography

Ultrasound

Mobile Radiography

Mobile Fluorography (Mobile C Arm)

Doppler ultrasound

Multi Slice Computerised Tomography (64-Slice CT Scanner)

Magnetic Resonance Imaging (MRI)

Diagnostic Imaging Hours
Monday-Friday : 8.30am-5.00pm
Saturday  : 8.30am-1.00pm

FOR YOUR PREPARATION
To ensure a smooth examination, you may be required to visit the department three days before your appointment for medical instructions and medication if its necessary.

FOR REFERRALS & APPOINTMENTS
To make an appointment, call 03-7982 6500 ext 2529/2530 or ask for the Diagnostic Imaging Department anytime during office hours.
In KMI-TDMC Hospital, we analyse the results of complex scientific test on blood, tissue, and bodily fluids to assist physicians in diagnosing, monitoring, treating, and preventing disease by determining cell count, chemical content, blood type, drug levels, and may also identify for specific microorganisms like bacteria or parasites.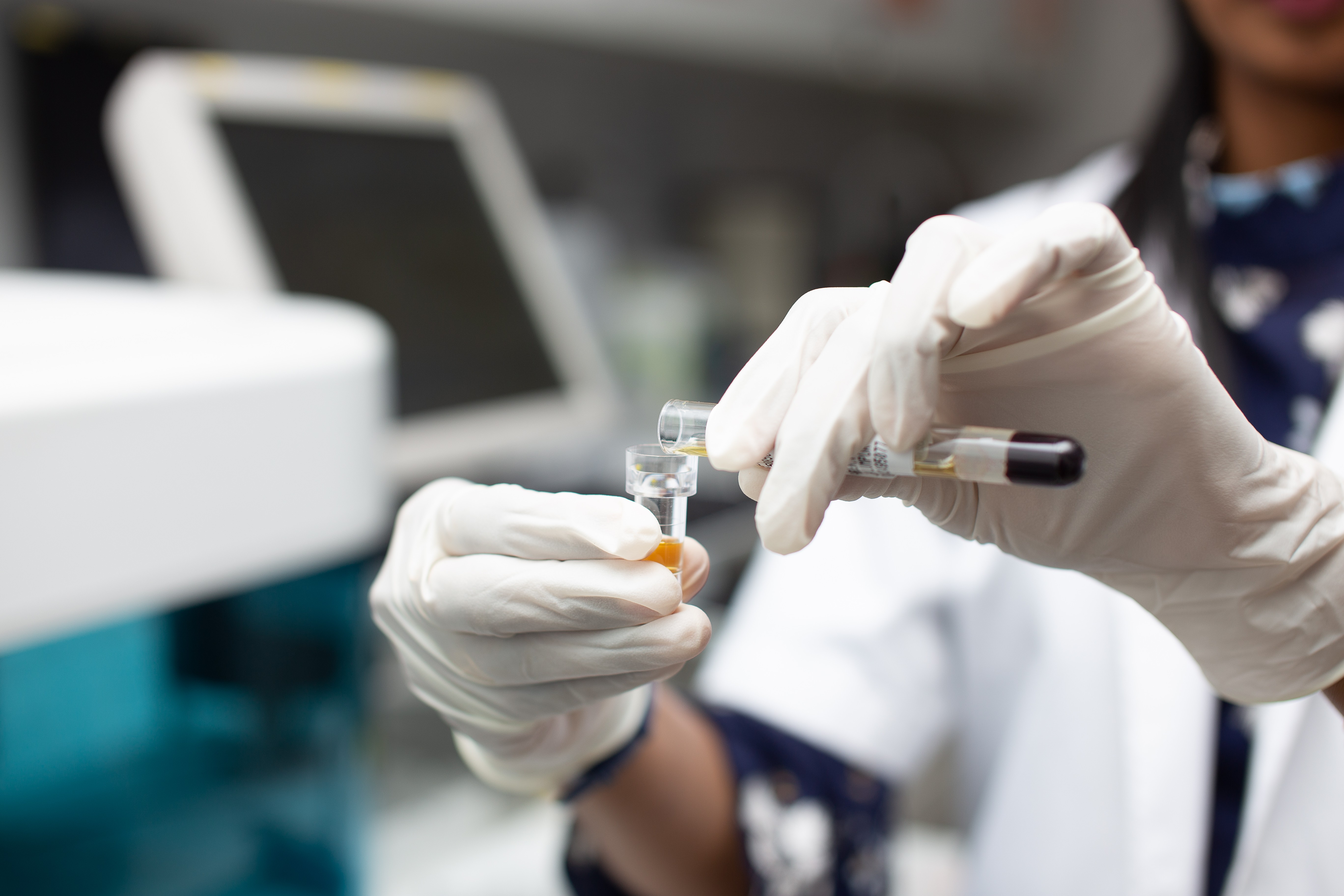 We remain dedicated to serve you better, with modern technology to enhance and thus, provide accurate result, timely and cost effective of patients samples. Laboratory services available in TDMC Hospital include:
Physiotherapy Unit
Physiotherapy is an essential support unit providing services to the various disciplines in our hospital including Specialist and Outpatient clinics using referral system; catering for both inpatients and outpatients. Our physiotherapists focus first and foremost on resolving pain, stabilizing your injury or condition and keeping it from getting worse. The ultimate goal is to enable you to manage your own physical well-being independently.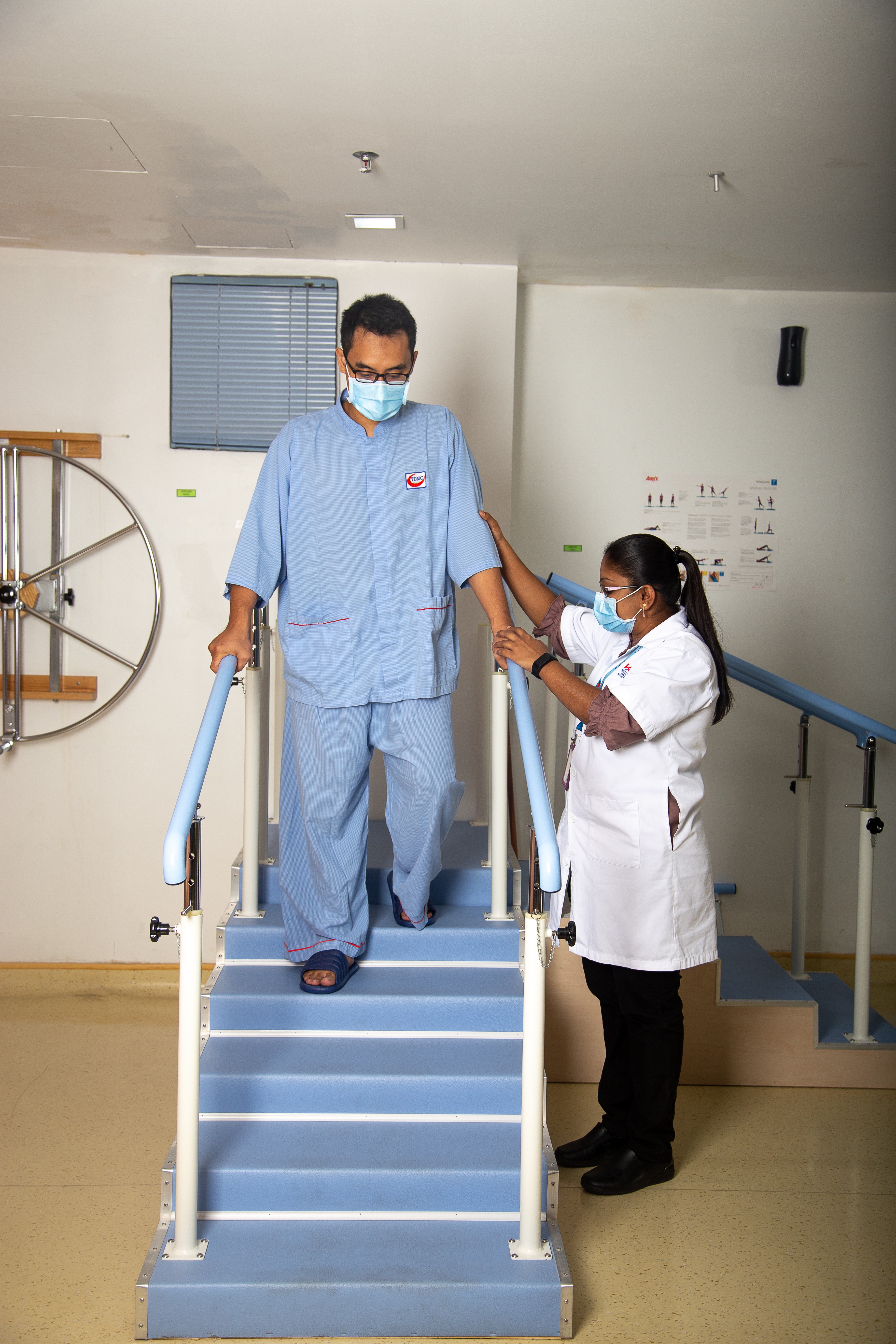 SCOPE OF OUR REHABILITATION SERVICES
Cardiorespiratory Rehabilitation

Musculoskeletal Rehabilitation

Neurological / Stroke Rehabilitation

Women's Health

Antenatal Class

Spinal Rehabilitation

Sports Injury Rehabilitation

Geriatric Rehabilitation

Special Children

Arthritis

Surgical & Medical Cases

Rehabilitation Aide Item (Support & Brace)
OUR PHYSIOTHERAPY SERVICES
Electrotherapy

Therapeutic exercise

Chest physiotherapy

Hot packs

Wax therapy

Cryotherapy

Home education & advice
Your Physiotherapy Session
To help us to serve you better, please arrive five minutes before your appointment. It is advisable that children under 15 be accompanied by an adult. Please present your appointment card at the Physiotherapy Centre and your visit will be registered after the appointment has been confirmed.
Our friendly physiotherapist will need some information about your medical condition during your first visit. Your first treatment session is estimated to be about one hour. For subsequent appointments, the treatment will take 30 minutes to one hour. In the case where you have defaulted treatment for more than three months, you need to get a new referral to continue treatment.
PHYSIOTHERAPY OPERATION HOURS
Monday-Friday : 8.30am-5.30pm
Saturday : 8.30am-1.00pm
APPOINTMENT FOR YOUR PHYSIOTHERAPY SESSION
To make an appointment, call 03-79826500 ext 2551 during office hours.
"Don't delay! Research has shown that people who seek treatment early after an injury have shorter recovery periods than those who wait"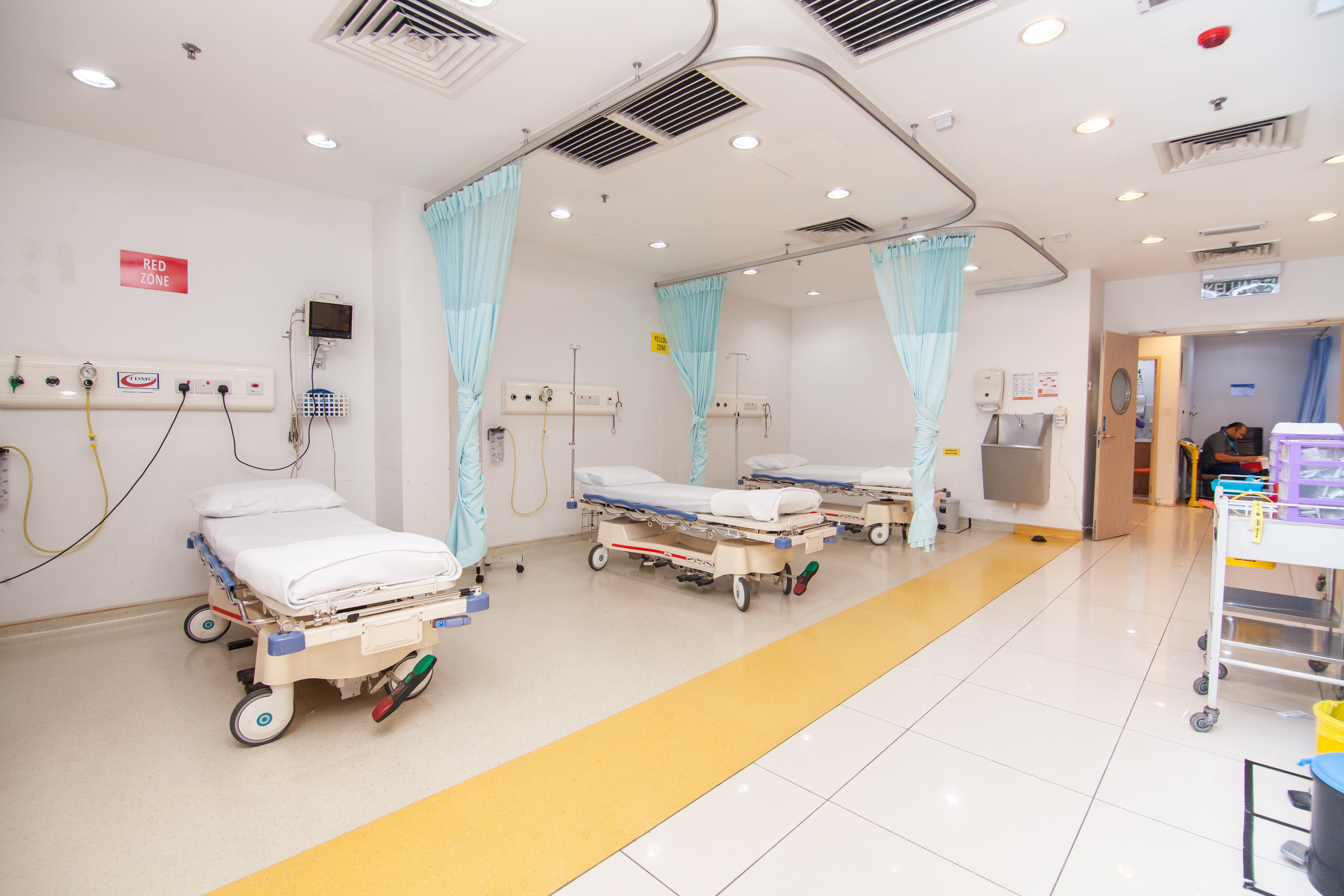 The accident & emergency (A&E) Department is open 24 hours a day. It is managed by our dedicated medical officers and experienced nurses.
Accident & Emergency (A&E) typically uses a triage system to classify patients into priority levels.
Average waiting time for respective classification: