TERM OF PAYMENT
We accept Cash, Panel Guarantee Letter, Debit, Credit Card, Online Transfer and QRPay. We regret to inform you that personal cheque are NOT accepted.
However, we accept all the following credit cards and debit cards.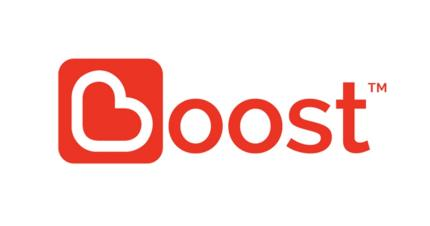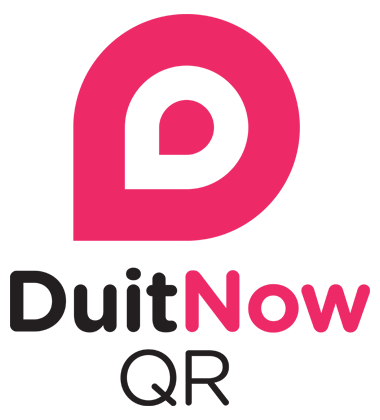 VISITING HOURS
VISITING HOURS
Show your care to your love one. We encourage you to visit your loved one during their stay in the hospital. It will strengthen your relationship and it will improve their morale at the most needed times. Please adhere your visit time to the following visiting hour:
Monday - Sunday: 8.00 am - 10.00 pm
Please be advised that our friendly nursing staff and security personnel may restrict visiting hours at any time when it is deemed necessary for the welfare of the patient. We also suggest all children below 12 years old must be accompanied by an adult at all times. However, the hospital management does not encourage children below 12 years old to visit any patients in the ward especially during the peak of influenza cases.
ROOM & WARD
ROOM & WARD
You have the right to choose your room for your stay at the hospital depending on availability. However, in order to avoid extra charges, we recommend that you choose the room type which is specified in your entitlement by your Letter of Guarantee/insurance coverage. Our room rates are as follows:
| | |
| --- | --- |
| ROOM | RATES (RM) |
| SINGLE BEDDED | 150.00 |
| FOUR BEDDED | 100.00 |
| DAY CARE | 100.00 |
DISCHARGE
DISCHARGE
The doctor on his ward rounds in the morning will certify the discharge. For your safety, it is advised that a relative or friend accompany you home. Check out time is 12.00 pm. For discharges after 12.00 pm, there will be an additional half-day room charge. For discharges after 4.00 pm, a full day's room charge will be imposed.
Your discharge procedure will only begin upon the following procedures have been completed (approximately 2 to 3 hours):
Doctor / consultant to fill in the discharge summary.

Ward staff to finali

z

e the bill.

The final bill sent to billing office to proceed the final approval process with the insurance company.
If payment is not guaranteed by one of our Panel Company or prior arrangements have not been made, the full bill must be settled before you can be discharged. If you are covered by insurance, please note that it may take up to 3 to 4 hours to obtain final approval from your insurance company before discharge.
However, you have a choice to pay a minimal fee at RM500 to discharge early, without the need to wait for the final approval from the insurance company. This is optional, and it is subjected to patient choice. Our billing staff will contact you once the final approval has been obtained.

Before you leave, please be sure that you:
Obtain all prescribed medication (if any) from the Pharmacy at the ground floor and make sure you understand the instructions regarding their use.

Get the Medical Certificate, if any, and appointment card from the attending nurse, should there be follow-up treatment.

Collect our refund for your excess Deposit.

Collect all of your belongings and valuables
REGISTRATION & ADMISSION
REGISTRATION & ADMISSION
You can register as outpatient through our Registration Counter at the Clinic 1st Floor (Outpatient Department). We are open for registration / admission:

Monday - Saturday : 8.00 am - 5.00 pm
Registration / admission after operating hours, weekends or public holidays must be through our 24-hours Accident & Emergency Department. The attending doctor has to recommend admitting you to KMITMC Hospital for treatment and / or surgery.

To ensure a smooth registration / admission, we request your assistant to provide us with the following documents:
MyKad and MyKid for Malaysian citizen; passport if you are not a Malaysian citizen.

Health Insurance Card / Letter of Guarantee from your insurance company or employer .

A doctor's referral letter (if you are referred by your GP / family doctor).

Past or present medical report / x-ray / MRI films / scan films / lab results (if any).

Please note that upon admission, you or your guardian will be required to fill up the admission forms and our friendly admission officers will advise you on the deposit amount. You have the right to know the estimated cost of hospitalisation per our Patients' Right. Please verify the estimated cost with your attending doctor.
DEPOSIT
DEPOSIT BEFORE PROCEDURE / OPERATION
CASH PAYING
Deposit is required upon admission. After consultation with the doctor in attendance, our friendly admission officers will advise you on the deposit amount. The deposit amount will vary depending on the admission cases. In order to help you to manage your finances, our estimated deposit will be as follows:
| | |
| --- | --- |
| ADMISSION DETAILS | AMOUNT (RM) |
| MAJOR SURGERY | 5,000-8,000 |
| MINOR SURGERY | 1,500-3,000 |
| MEDICAL CASES | 1,500-2,500 |
| DELIVERY | 3,000-5,000 |
In the event that the actual expenses is less than your deposit, you will receive cash refund. However, you would need to top up the deposit should it be depleted during your stay in the hospital.
INSURANCE/ TPA
Deposit is required upon admission. However, patient has a choice to pay a minimal fee from RM500.00 - RM1500.00 to get admitted earlier before waiting for GL. This is also applicable for hassle-free discharge initiative, patient who have paid the minimal fee upon admission or during discharge, can allow to admit or to discharge early before waiting for the GL.
Waiting time for Admission GL = 1 to 6 hours (during office hour)
The deposit paid will be refunded within 2 weeks after discharge. The amount paid will also use to deduct exclusion charges from the insurance coverage.